WKNDR Design offers services for all of your interior decorating and design needs. Whether it is an overlooked nook in your home that needs finishing touches, a temporary/transitional living space that you still want to feel like a 'home' without breaking the bank, furnished rental properties, or entire rooms and renovations, WKNDR Design can do it all.
WKNDR Design also offer staging services for real estate and spec houses to help your property get noticed by buyers; design to increase your bottom line!
Transparent, Flat-Rate Fee Pricing
All pricing is based on the scope of the project. WKNDR Design offers flat-rate fees on a project-by-project basis so that our customers know exactly what to expect. We do this to help our clients with the budgeting and financial planning aspects of designing their dream spaces. For all small projects or add-ons that fall outside of the flat-rate, WKNDR Design bills at $150/hr.
Initial Consultation: $250
Interior Design Fee: All flat-rate fee clients will be presented with a total design fee based on the scope, time frame and feasibility of their project.
You can always call or email us for free! We don't charge to hear about your project or for you to ask us questions about the process and expectations. Every interior designer works differently so it is only natural that you may have some questions for us and we want our clients to feel like we are a good 'fit' for their project. After any preliminary discussions occur, we will do an initial consultation (typically in-person to see the space) at which time some basic design ideas and thoughts will be discussed. This session will be billed at $250 but the initial consultation fee will always be applied to your design fee should you choose to proceed with contract signing for the project.
Why doesn't WKNDR Design bill their clients by the hour?
Because we want YOU to be able to be able to stick to your budget! Do you like to take your car into the shop and not know what you will be charged ahead of time? Yeah. We don't like to do that either. That can create anxiety, stress and fear. And we believe design should be fun! By billing on a project-by-project basis we get to have a very transparent pricing structure based on the size and scope of the project. We think that that by giving our clients a total quote for their project upfront it helps them to budget and set expectations.
Questions? Let's chat! Email Becky at hello@WKNDRdesign.com or call 267-438-5884.
Take a look at several recent client projects!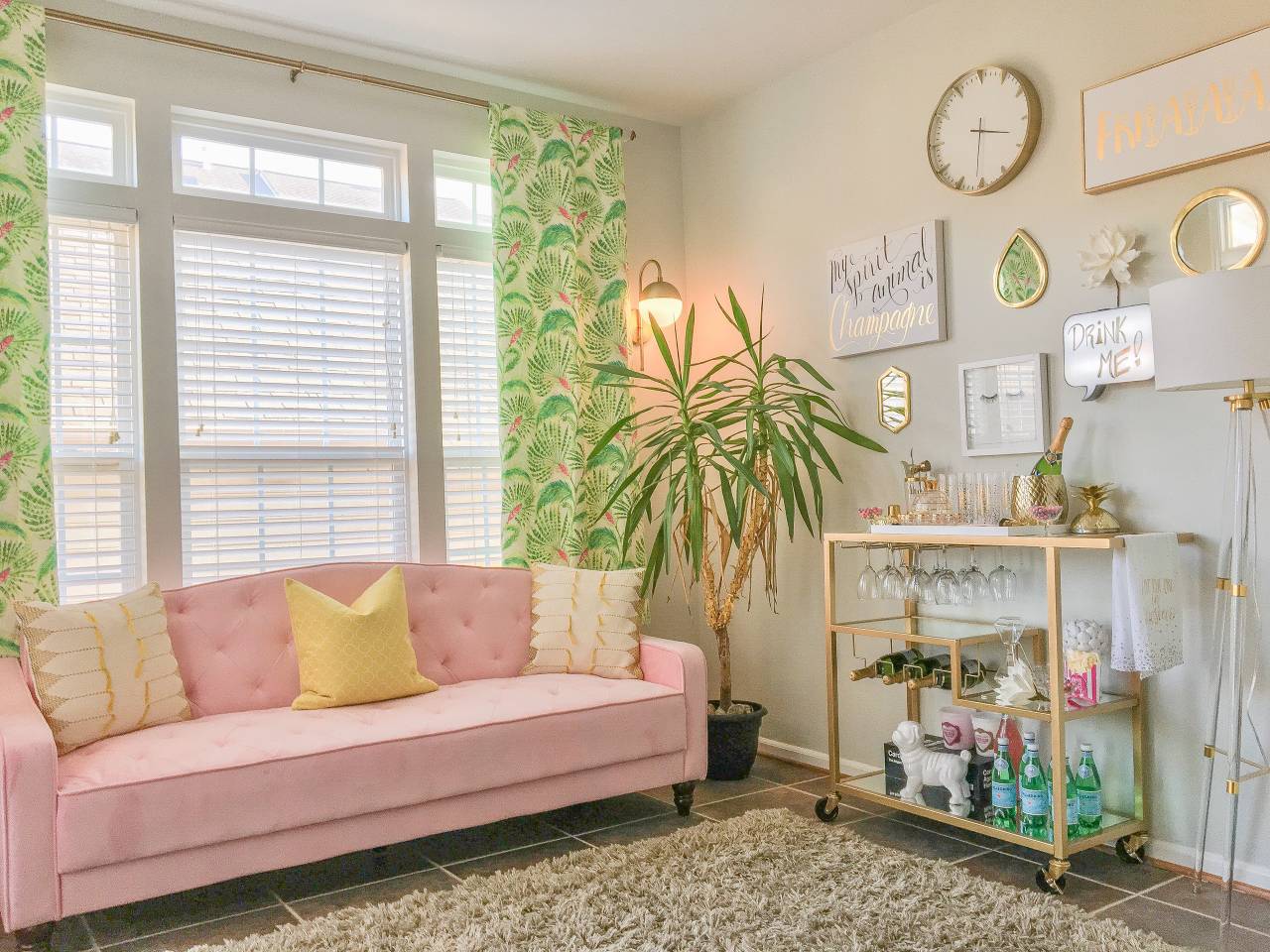 Featured Commercial Project: Rocktown Kitchen Restaurant
HARRISONBURG, VA
SPRING 2017
The client had a need to fit a specific number of booths for seating against the back portion of the restaurant. We designed and created these tufted leather booths as a custom solution. We crafted each by hand, outsourcing the upholstery work to U-FAB in Charlottesville and sourcing the turned wood legs from Osborne Wood Company in Georgia. I also chose the pendants to evoke a sophisticated/vintage feel. We added the 10' high custom sliding barn doors, featuring reclaimed oak, to separate the main dining from the event space and also add more texture into the room.
One of the coolest parts of working with this space was the history. Originally an ice factory, the industrial features have been maintained over the years. We were able to get original black and white photos of the ice factory in high resolution blown up and framed and used them as wall decor throughout the space. I also chose Benjamin Moore's Yorktowne Green as the wall color help bring some moody tones to the space.
We used local barn wood salvaged from a farm in the Charlottesville area on the barn doors and seat surrounds. The other wood was new lumber that we torched to give it an aged look. Industrial plumbing pipes were added to the tops of the booths to give some height to each without being obstructive as well as add an industrial element to the design of the space. All custom work completed in conjunction with Brandon Comisford of Comisford Construction in Charlottesville.